Pudu Robotics, the global leader in commercial service robots, has wrapped up a highly successful showcase at Fine Food Australia and Royal Adelaide Show in Australia in September.
Fine Food Australia is the leading trade event for the food industry, attracting more than 650 exhibitors and over 25,000 visitors from Australia and internationally. At this expo, Pudu Robotics showcased its latest delivery robot PuduBot 2 and SwiftBot from September 5. to September 8. The highlight of the Pudu Robotics booth was PuduBot 2, the newly upgraded delivery robot from the successful model PuduBot in 2017. The robot with the new generation PUDU VSLAM+ technology to realize intelligent deliveries in all scenarios, promoting the application of service robots, and accelerating the overall robot development with higher performance, better extendibility, adaptability, and reliability.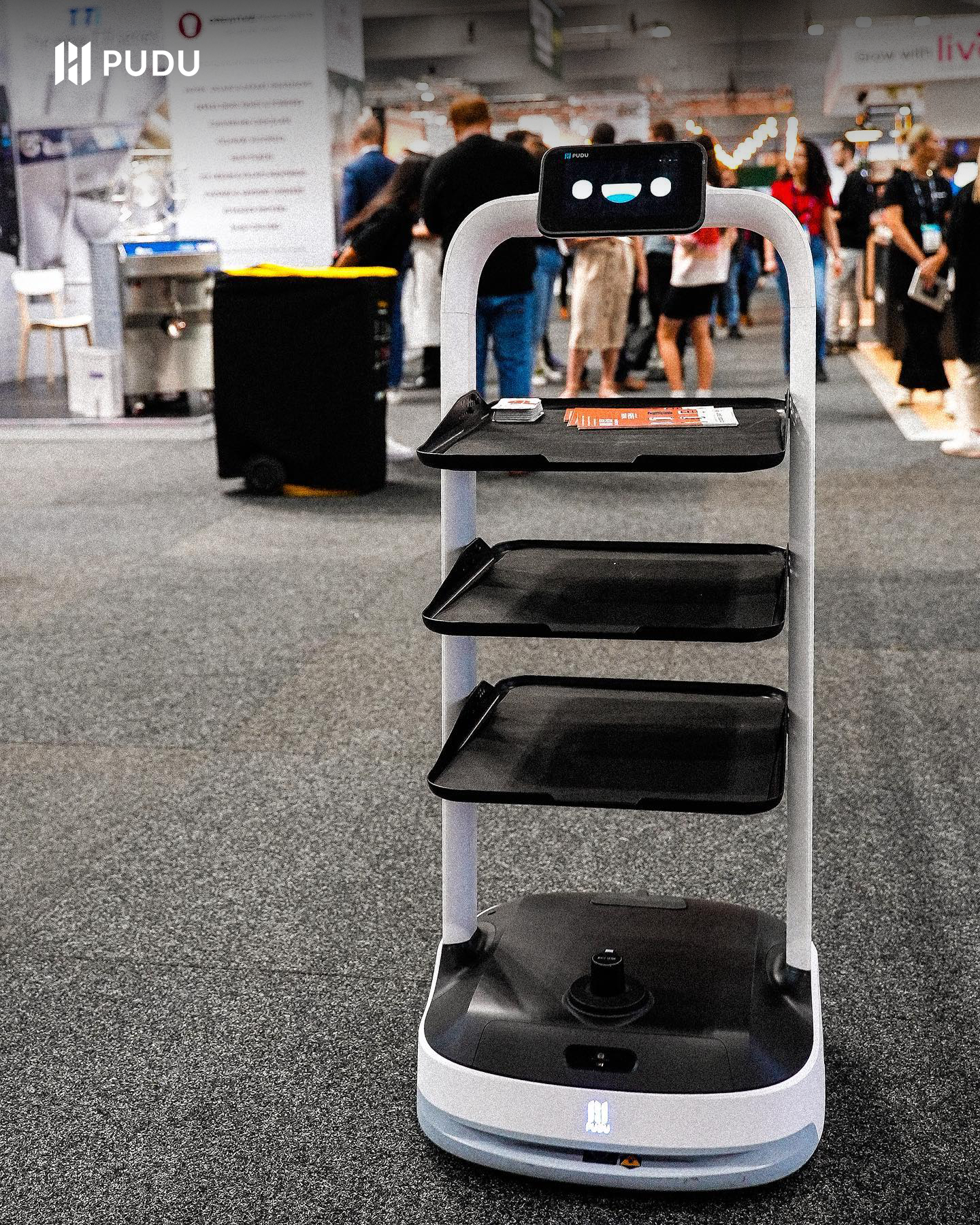 PuduBot 2's new PUDU VSLAM+ performs more significant deployment and adaptability.
SwiftBot has also demonstrated the ability to detect passers-by and initiatively make way for pedestrians in a timely manner. Even in a highly dynamic and complex environment such as an expo, SwiftBot can conduct and complete its tasks easily, while simultaneously surprising visitors with its multifunctionality and high reliability.
The automatic Electric Door of SwiftBot is designed to secure the safety, hygiene, and privacy of every delivery.
At Australia's annual carnival event, Royal Adelaide Show, Pudu Robotics exhibited four of the most representative robots, BellaBot, KettyBot, SwiftBot, and PuduBot 2.
Pudu Robotics robots hit high attraction during Royal Adelaide Show. BellaBot played a welcome role, And KettyBot displayed video and photos on a large 18.5-inch screen. It fulfilled new experiences and enhanced serving solutions for various businesses during the event.
KettyBot and BellaBot work as business assistants to welcome, serve and impress customers.
Pudu Robotics has made itself a strong driver for the smart development of restaurants and related businesses across Australia and New Zealand. Pudu Robotics will continuously strive to expand its reach into new fields in order to enable more customers to benefit from smarter commercial service robot solutions.
For more information on Pudu Robotics, please visit www.pudurobotics.com
Or follow us on social media:
Facebook / YouTube / LinkedIn / Twitter / Instagram
About Pudu Robotics
Shenzhen-based and founded in 2016, Pudu Robotics is a world-leading tech-focused enterprise dedicated to the design, R&D, production and sales of commercial service robots, which aims to use robots to improve the efficiency of human production and living, Pudu Robotics has been rapidly growing in recent years to become a "leader" in the global markets with coverage of over 60 countries and regions worldwide.