Campaign Theme:

PUDUBOT FREE TRIAL CALL-UP

Campaign Type:

Free Trial

Product of Trial:

PuduBot (Intelligent Delivery Robot)

Applicable Place:

Restaurant, Cafe, Hotel, Office, Hospital, etc.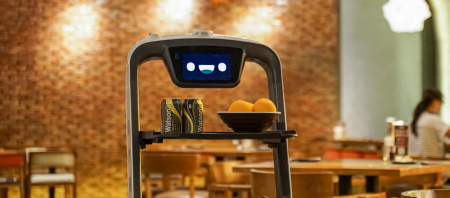 Timeline
Registration: Nov. 3 - Nov. 23, 2021
Confirmation: Nov. 8 - Nov. 23, 2021
Trial Duration: Nov. 17 - Dec. 8, 2021
Inclusion Criteria
1. Each store/shop will experience one-week free trial and multiple entry is not allowed.
2. The registration form need to be filled out and submitted before Nov. 20th.
3. Shop/Environment condition that should apply to this trial:
Aisle width ≥ 32 inch
For indoor use only
4. An agreement of trial must be signed before the trial, and the product need to be returned back to Pudu Robotics after the trial.
Extra Bonus
1. Those who successfully participated the free trial campaign can get a discount on purchases;
2. Those who take photos/videos of PuduBot working at your shop and post on your social media with #PuduBotFreeTrial will have a chance to GET:
Extended one-week trial period.
Influencers visiting your avenue (Possible chance).
Repost from Pudu Robotics' official social media pages (*Possible chance*).
Big exquisite gift bag from Pudu Robotics.
Notes
1. Your application shall not be confirmed if the information & contact email/number you provided are false.
2. You may not be listed for the free trial if you didn't get any responses from us within 5 working days after submitting the registration form.
3. If the product is intentionally or incorrectly damaged during the trial period, we may charge the repair fee.
4. Pudu Robotics reserves the right of final interpretation of the Free Trial Campaign.
5. For any other details about the Free Trial Campaign, please contact: global_marketing@pudutech.com.
*Privacy Declaration
We may collect below info from you through this campaign: Full Name, Phone Number, Email, Address, etc.
The provided info will be used only for communication of this campaign and product trial, not for any other undisclosed purposes.
Show more
Hide